Simon Lorenzi's Triumph of Possibly Second V17 in the World
The bouldering world has a new prince. On verdant French territory, in the heart of the bouldering mecca of Fontainebleau, a 24-year-old Belgian became the first person in the world to climb Big Island Assis (Soudain seul in French) in a sit start, a route that could be 9a/V17. This makes Simon Lorenzi possibly the second person in the world to climb a V17 route, after Nalle Hukkataival who ascended Burden of Dreams in Finland.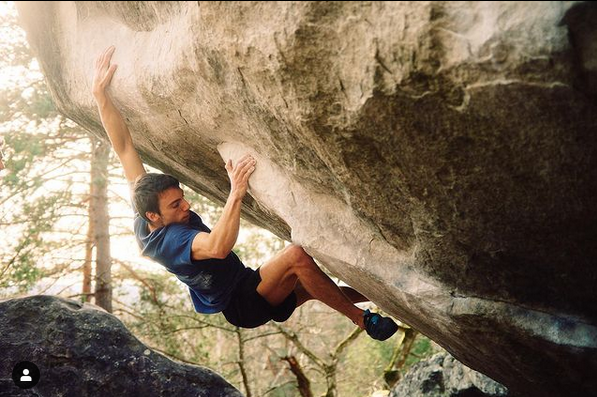 Lorenzi's achievement tastes all the sweeter to him as he has dreamt about it since he was a child. Climbing from the tender age of 2, he has not just been dreaming about ascents but working hard with persistence and perseverance, pushing through setbacks, fine-tuning moves and racking up his beta. Lorenzi estimated that it took around 25 sessions for him to send what is considered one of the most difficult boulder problems in the world. See this link for how he solved this longstanding problem.
Part of the Revolution Climbing Team sponsored by Agripp, Lorenzi is no stranger to crowning achievements. His repertoire includes Bouldering Champion of Europe (2014) and Junior Lead Climbing World Champion (2016). The future looks bright for Lorenzi.
Lorenzi shared on an Instagram post, "I enjoyed all the process and the battle for the FA (first ascent) with Camille Coudert and Nico Pelorson was really cool. We've spent a lot of memorable day at the boulder laughing and pushing ourselves to try hard." We couldn't have summed it up better than that!
Written by SE Lee