For orders over €1,500, we offer free and rapid delivery for web orders to addresses in Europe.
If you are outside Europe, please contact us for a quote on shipping or any discounts you may be entitled to.
For large orders (over € 5,000) in Europe, contact us for additional discounts.
Production
Agripp holds are produced in Europe at Composite-X in the best, most durable material available on the climbing market.
Most orders are shipped as production of the order advances. Depending on the production schedule, lead times may vary from the next day to 60 days.
Most orders are shipped within 30 to 45 days.
If you are in a hurry, contact us to find out what we can do.
We can always give you a quote on our existing stock.
Gyms, Large Orders, Discounts
Clubs and climbing walls must identify themselves in the professional section which is in the contact link.
We offer several discount levels for different order sizes of up to 15% for individuals and 32% on retail prices.
Do you have a particular requirement? A wall at home? A wall for a federation, club or school? Send us an email!
For international orders
If you are ordering from the United Kingdom, Europe, Asia, New Zealand or Australia, please see the following page: Agripp International Orders.
If you are elsewhere, please send an e-mail to Philippe at info@agripp.com and we will help you!
Color request
Agripp holds are cast in the Composite-X elastomers and are available in 13 RAL & 4 Pantone Fluo colors.
Refer to our Color Options for the colors in stock, as well as all colors and color numbers available in Europe.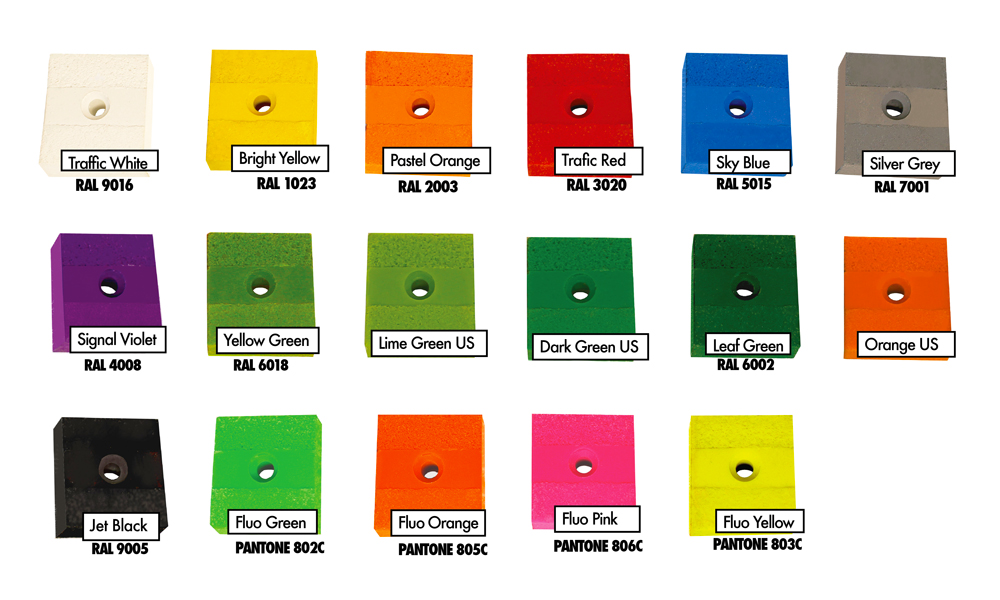 Bolts
We are happy to provide bolts (extra cost) or a list of bolt sizes needed (free) for any order. If you want to see for yourself, most product pages contain recommended material.


Stainless steel (for outdoor / wet environments, light overload).
Most sizes of bolts are referenced on every page of the shop.