PE - Polyester Cristobalite 
We chose cristobalite resin to make our PE climbing holds. A precise blend for resin mortar, cristobalite amorphous silica, la crystalline substance that is even more pathogenic than quartz. A texture close to rock offers a unique grip thanks to its hardness. PE resin is cheaper than PU and more UV stable. It is particularly more UV stable.
PU - Polyuréthane
Dannomond is a high-performance pure polyurethane used primarily in the production of indoor climbing holds. Features such as superior wear resistance, bright colors, a soft, dry texture and superior strength make it the material of choice for today's climbing holds. Route-setters and gym owners appreciate the longevity and ease of setting that Dannomond makes possible.

New resistance to wear
Dannomond material combined with a relatively rough texture can create a very durable textured look. Up until recently, the main disadvantage of PU climbing holds compared to PE was their inferior wear resistance. But Dannomond changes the dynamics. Dannomond is available in 8 bright colors. The Dannomond formula contains a high level of UV stabilizer. This gives excellent color stability for indoor climbing walls and reasonable outdoor stability.
Texture
For the Hybrid and Karma ranges we propose a medium grain for a friction.
For the Dune  range we offer a fine grain for technical friction, ideal for bouldering.

Using friction to our advantage is often a subtle blend of daring and mastery. But other elements also come into play, like the ability to adjust the pressure applied to a hold, balance and precision.
Fixation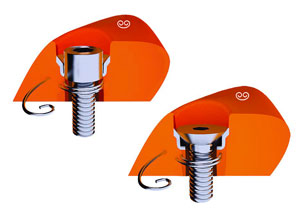 Dannomond holds provide built-in safety. Unlike most materials used for climbing holds, Dannomond will not crack to create a sudden safety problem. Instead, it will bend if it is subjected to extreme conditions. Dannomond has an extremely high resistance to impact and resistance, even in poorly-designed climbing holds. Its superior properties can to some extent avoid the problems that might arise from such design errors. Dannomond is suitable for almost any surface, from plywood to concrete.
Colors


Dannomond is available in 12 bright colors. The Dannomond formula contains a high level of UV stabilizer. This gives excellent color stability for indoor climbing walls and reasonable outdoor stability.

Insert 


INOX inserts - UBI (Universal Bolt Insert) - increase a hold's resistance capacity by up to 300%. Agripp holds are therefore much stronger. This system is integrated in all Agripp holds.

Maintenance



When the holds are screwed to the wall and used regularly, chalk and shoe rubber will inevitably dirty them. In the long run, this can affect the quality of the grain and the friction. We advise our customers to clean holds before reuse and check their condition after long periods of use.
Hollow-Back Design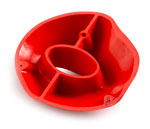 Above a certain size of hold and wherever possible on the smaller holds as well, our holds use a hollow-back structure, thereby reducing weight and price by reducing the amount of material used. It does not mean that the holds are weaker. It simply allows us to make holds bigger while keeping prices down.

Ecological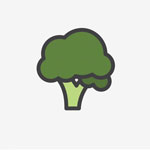 At Agripp, we are very concerned about global warming and climate change. We believe our composite outlet manufacturing technique helps to minimize the use of fossil fuels and emissions, using 5 times less raw material and producing the most durable climbing holds on the market.
CHC screw zinc plated M10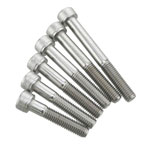 CHC flat head screws. Available in 12 sizes!Sizes 10 * 30 and 10 * 40 are threaded over the entire length, the other sizes are partially threaded.Class 8/8 - See size in store.